It's not often that I go to see a play at the Public Theater, or any theater and four of my former students are in it! That's right four – Marchant Davis, Crystal Lucas-Perry, Fedna Jacquet, and Simone Recasner. Their characters were fascinating and the actors used all of the techniques of voice and text that they learned in my class. It was exciting to hear them.
This extraordinary play was written by Jordan E. Cooper (who just graduated from The New School for Performing Arts) and was directed by Stevie Walker-Webb. The play is about the last day in America when Black people leave in a mass exodus. It examines Black lives and Black culture with a drag queen (played by Cooper) at its center.
The play is so good that I will not be surprised if it moves from the Public Theater to Broadway. It should move to Broadway!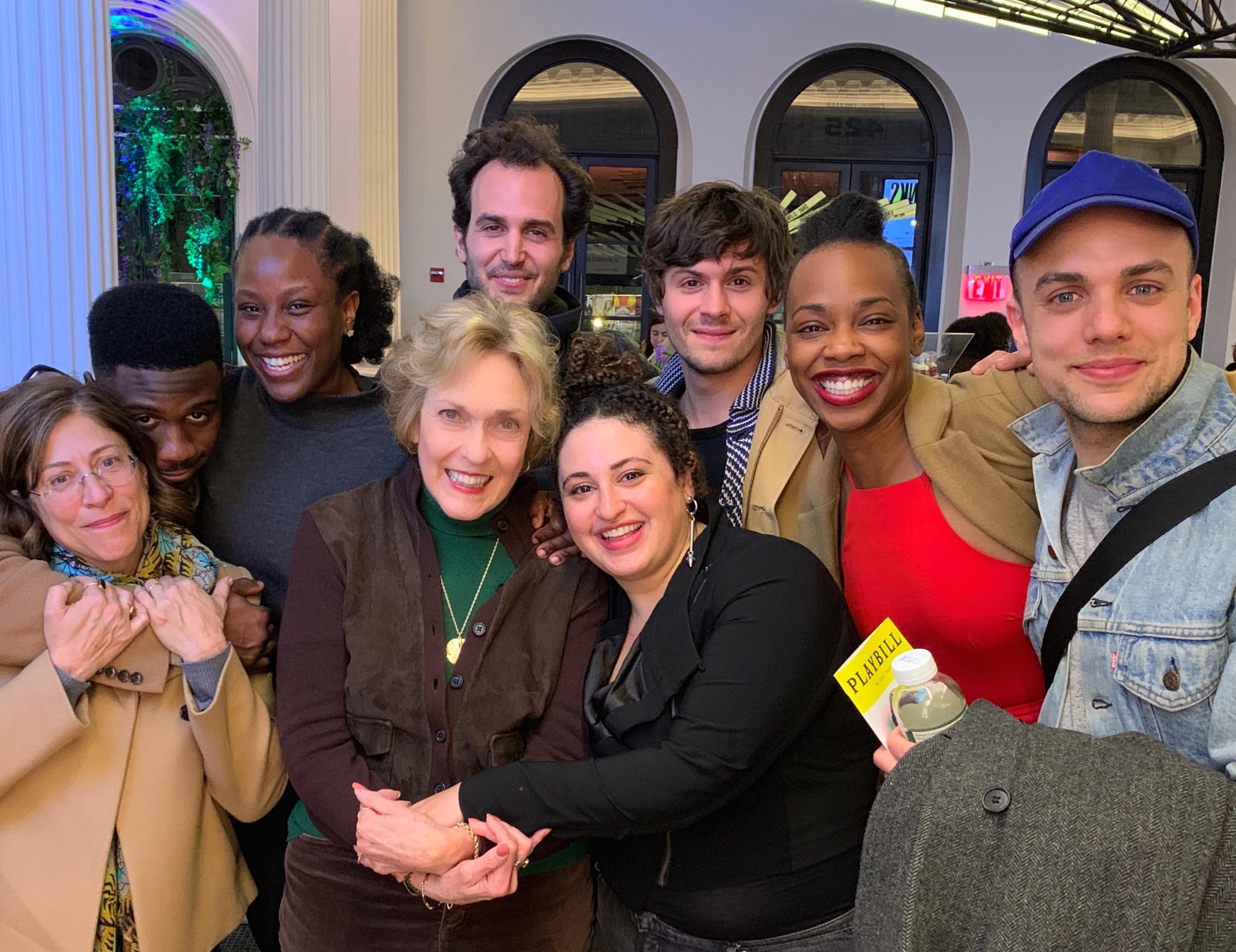 With cast of Ain't No Mo, and some friends, in the lobby of The Public Theater NYC