Cassidy Cash, the podcast host of That Shakespeare Life, interviews Shane Ann about iambic pentameter in Shakespeare's plays. Iambic pentameter verse consists of five feet (a foot is an iamb). Each foot is made up of two syllables – one syllable is stressed and the other is unstressed. Pentameter is taken from the Greek word "penta" meaning five. Therefore, iambic pentameter is a line of five iambic feet and contains ten syllables.
Shakespeare takes the basic form of iambic pentameter and then uses many variants. The variants allow his language to convey expressiveness, force and complexity. As these variants are explored, the actor will find that they provide a map or guide to the thought process of the character.  
In this interview about iambic pentameter, Shane Ann covers the basics of the meter, a little of its history, why Shakespeare used this metrical form, and how speaking in verse can help the actors.   
---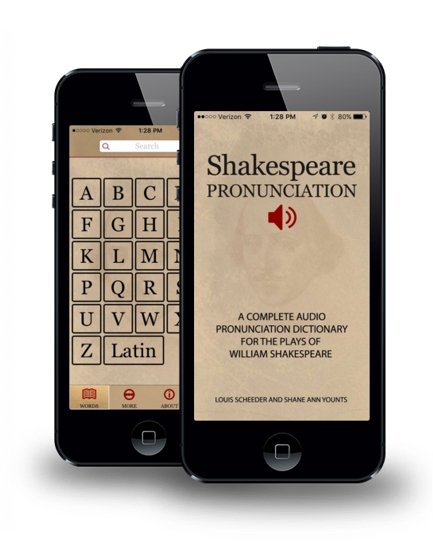 The Audio Shakespeare Pronunciation App includes the pronunciation of over 5000 words. The suggested pronunciations are influenced by Shakespeare's use of iambic pentameter. More information is available on the website www.audioshakespearepronunciationapp.com