"Clarity and vocal presence through thought, breath, and action in large houses with minimal sound enhancement is one of the greater challenges to an actor. This was never more apparent to me than during my run in the Tony Award winning production of "Sideman" on Broadway and in London's West End. The success of my performance was due, in no small part, to the application of techniques I acquired while studying with Shane Ann.
The process of connecting the physical action with the breath, as well as training the voice for endurance and consistent health, was immeasurably important when I performed for a year in the first national tour of "The Lion King", and this past fall when I was asked to assume the role on Broadway. Without Shane Ann's techniques in voice and speech, I would have been severely challenged to perform in either show adequately." – Jeff Binder
Jeff Binder Credits
Broadway: Mary Poppins (Mr. Banks), The Lion King (Zazu), Sideman, The Lieutenant of Inishmore
Off-Broadway: Neil LaBute's "Romance", "Princess Turandot" (Blue Light Theatre).
Regional: The God Game (Gulfshore Playhouse), Tartuffe (New Jersey Shakespeare), Amy's View (Lost Nation Theatre), Romeo and Juliet (Colorado Shakespeare Festival).
TV: Damages (recurring), Law and Order, All My Children, Guiding Light.
Film: Life to the Lees, Upcoming, God of Vengeance
Cabaret: Fresh Faces of Broadway (Town Hall, NYC)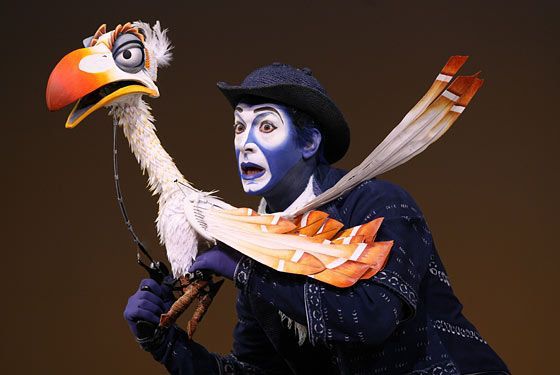 Jeff Binder in the Lion King