"The difference between my first recording , which was made during the first class, and my final recording of the same passage, which was recorded at the end of the program, was incredible! Not only was my diction crystal clear – devoid of any glottal stops and lazy habits, but my entire voice sounded different. My voice in my final recording was significantly more relaxed, open, supported and dynamic. Shane Ann teaches you measureable skills. With her teachings and the daily practice, I discovered the power of my instrument and learned how to use it, not only on the stage but in every day of my life." – Jennifer Geizhals
Jennifer Geizhals Credits
Theatre: Kathy in Arleen Hutton's Vacuum, Short Stuff Five: Plays By Women (Barrow Group), Games We Play (Barry Jay Kaplan & Lynne Bolton) and readings at NYTW (Michael Grief), The Actors Studio (Richard Masur) and Studio Dante.
Original Pronunciation performance: As You Like it (Rosalind). Performed in OP
See the interview with Shane Ann Younts on You Tube about Original Pronunciation
Graduate of Northwestern University's theatre program.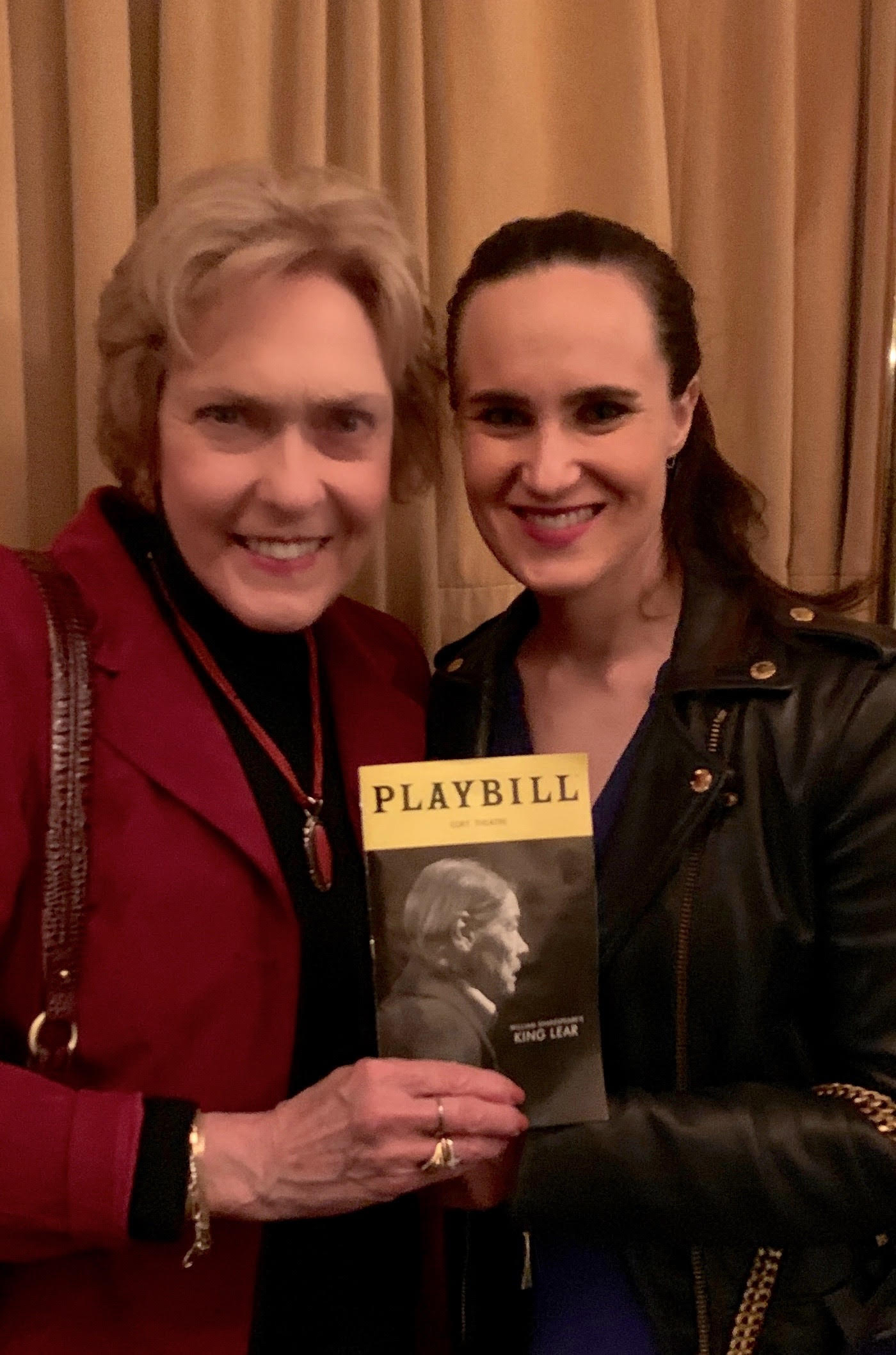 With Jennifer Geizhals at King Lear starring Glenda Jackson