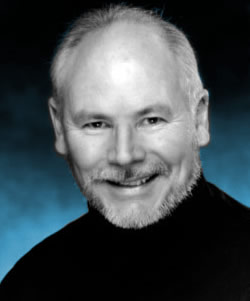 Paul Meier is a dialect coach for theatre and film; a voice-over artist with many commercials and audio books to his credit; and a theatre professor specializing in voice, speech, accents and dialects, and heightened text. Paul also works with clients on accent reduction. This has been his calling for more than 40 years, in his native London, in the United States where he is now based, and all over the world. Paul Meier Dialect Services has been a leading Internet presence since 1998, attracting thousands of clients with its dialect books and CDs, and show-specific dialect designs.
He has coached many feature films, including Oscar-winning director Ang Lee's Ride With the Devil, starring Tobey Maguire, Skeet Ulrich and Jewel, and close to two-hundred plays and musicals for the theatre in more than a dozen countries. See his IMDB listing and Wikipedia page for complete details.
Paul Meier IDEA – International Dialects
Whether you're an actor wanting instruction and coaching in accents, voice-over, or Shakespeare; an ESL student or a regional-dialect speaker needing "accent reduction"; a person requiring coaching in public speaking; a linguist seeking a greater understanding of phonetics; or someone who wants to learn an accent just for fun, Paul Meier IDEA Dialect Services can help.
Paul Meier IDEA has been teaching British and American dialects, and foreign-language accents, for more than 45 years in the United States and his native England, coaching the biggest names in movies — Tobey Maguire and Mark Ruffalo, for example — and hundreds of plays, films, and musicals. With his long experience as a voice-over artist (the voice of Walmart's Smiley), as an actor in audio books (Ayn Rand's Anthem), and the founder and director of the International Dialects of English Archive (IDEA), he's uniquely qualified to help others in these fields. And his top-selling book, Accents & Dialects for Stage and Screen, has become the industry standard.
The International Dialects of English Archive (IDEA) was created in 1998 as the internet's first archive of primary-source recordings of English-language dialects and accents as heard around the world. With roughly 1,600 samples from 120 countries and territories, and more than 170 hours of recordings, IDEA is now the largest archive of its kind.