I was delighted to have NYU Grad Acting alum Mackenzie Meehan visit my Third Year Techniques of Voice and Text class. Her observations about the exercises and her comments about how they had helped her as a professional actor were invaluable for the current students to hear.
They are working on monologues from Shakespeare's plays using the techniques they learned in the first and second years of their training. Mackenzie said she has used this work in everything from commercials to voice-overs to her four years playing Taylor Rentzel on "Bull" (CBS TV). In addition to her incisive comments about the exercises, it was just plain fun to have her back in the classroom.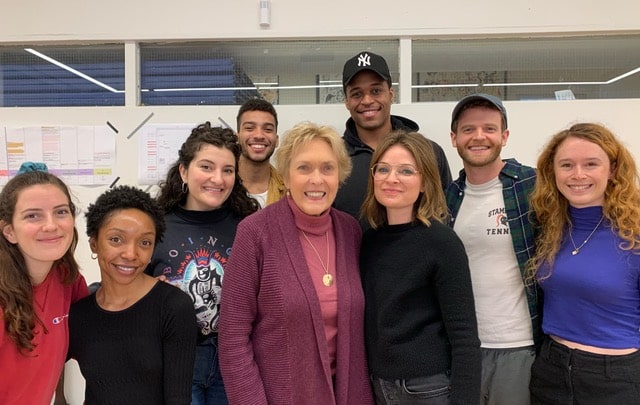 Follow me on Facebook, Instagram, X, Pinterest, YouTube, and TikTok for updates and voice and speech tips.