"The walls of the theatres around the country reverberate with the exercises I learned in Shane Ann's classes because at around 6:30pm I retreat to some dark corner of the house and do my Younts exercises. Without this warm-up I would be lost. But it goes beyond preparing myself to do the best job I can do on any given night. I am happy to have Shane Ann in my pocket and to have her expertise in my memory and to have the privilege of counting her good taste and good notes and good spirit among my influences. I have employed her teachings for everything from voice-over work to Max Frisch to sitcoms.
Recently I was working with two of my former classmates on an audition for a sitcom and one of them remarked that 'sitcoms are all about using Shane Ann's work'. Some of the TV scripts are just as challenging as Shakespeare (I didn't say as good!) and her work helps immensely with both. I am thrilled to have been a student of hers. I am a better actor and a happier person for it." – Maggie Lacey 
Maggie Lacey Credits
Broadway: "A Doll's House" (Nora) Theatre for a New Audience, "Our Town" (starring Paul Newman), "Inherit the Wind", "Dividing the Estate".
Off-Broadway: The Orphans' Home Cycle (Signature Theatre), The Milk Train Doesn't Stop Here Anymore, Engaged, and Andorra, The Butterfly Collection (Playwrights Horizon), Bread and Roses (New York Theatre Workshop).
Regional: Shakespeare in Hollywood and Of Mice and Men (Arena Stage), The School for Husbands .
TV: Elementary (Guest Star), Army Wives (Guest Star), The Good Wife (Guest Star), Army Wives (Guest Star), Our Town (Showtime), Law and Order SVU, Sex & The City, Third Rock from the Sun
See Maggie Lacey IMDB page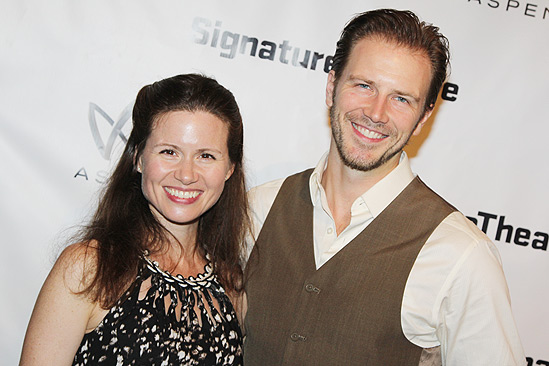 Maggie Lacey with Husband Bill Heck