THE WINTER'S TALE
By William Shakespeare
Directed by Davis McCallum
Hudson Valley Shakespeare
A jealous king banishes his innocent queen and infant daughter in a surprising story of romance, revenge, and redemption that unfolds across seasons, generations, and nations. The epic canvas of the Hudson Highlands provides the perfect backdrop for this wondrous fairy tale of a shepherdess who turns into a princess, a statue that comes to life, and the miraculous power of love guide us home.
Hermione in Winter's Tale at Hudson Valley Shakespeare is the amazing Francesca Choy- Kee (NYU Grad Acting – just sayin' she's extraordinary). Oh my gosh – she is amazing and the production is wonderful. Come have a picnic on the lawn and then watch the show! — with Francesca Damico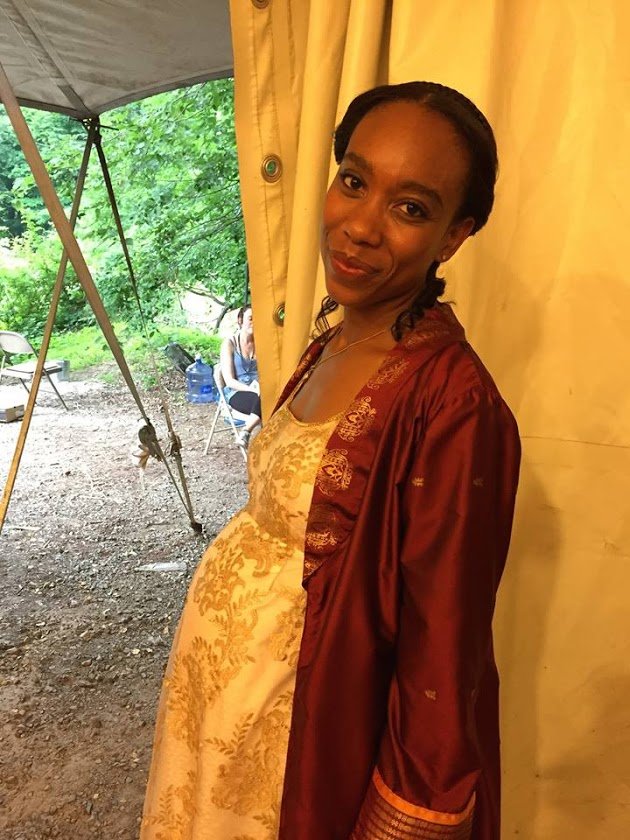 Hudson Valley Shakespeare
Synopsis:
In the first part of the play, Leontes, the king of Sicilia, plays host to his childhood friend Polixenes, the king of Bohemia. During the long visit, Leontes becomes convinced that his friend is having an affair with his wife, Hermione, and that the child the queen is carrying is not his. Leontes arranges to have Polixenes killed, but the condemned man escapes. Hermione is arrested and charged with adultery. While imprisoned, she gives birth to a daughter. Leontes disowns the child and orders the infant to be abandoned on a desert shore.
Tragedy strikes when the royal couple's only son, Mamillius, dies of grief over his mother's imprisonment. This terrible news finally brings Leontes to his senses, but it is too late to make amends. Word arrives from Paulina, the queen's waiting woman, that Hermione is also dead. Leontes, devastated, goes into seclusion. Unknown to him, and far away in Bohemia, a shepherd finds and adopts his abandoned daughter and names her Perdita.
Sixteen years later, the story resumes in Bohemia at a sheep-shearing festival. King Polixenes's son, Florizell, has fallen in love with Perdita. When the king forbids his son to marry a lowly shepherdess, the lovers decide to run off to – of all places – Sicilia, thereby setting the stage for an unforgettable scene of reckoning and reconciliation.